Network of Specialists
Through Northwestern Mutual, I have access to a Network of Specialists. We help each other, share ideas and common values, and leverage each other's talents to help you achieve your personal dream of financial security.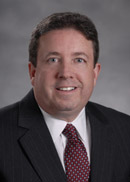 Long Term Care Specialist
Jim is the Northwestern Mutual Denver Long–Term Care Specialist assisting individuals and corporate clients understand their long-term care needs and tailoring solutions for their situations.
Jim Eby attended Mesa State College where he received a Bachelors of Business Administration. Jim is a member of the National Association of Life Underwriters and a recipient of the National Quality Award. Jim serves as a board member of the Schlessman YMCA and a past chairman of the Youth Partnership Campaign. Jim resides in Denver, CO with his wife, Jean and two sons.
Wealth Management Advisor
Luke Sturges is a Wealth Management Advisor that focuses on transforming aspirations into actuality through hard work, discipline and planning. Luke's goal for his clients is to engage today, build tomorrow and discover what's possible.
Luke attended college at Miami University, in Oxford, OH where he studied finance. Luke began his career with Northwestern Mutual in 2001 as a College Intern and in 2002, Luke started his practice. In 2006, Luke was appointed College Unit Director and in 2007 he was named as the Field Director. As the needs of his clients changed over the years, Luke has continued his education and professional development and today, he focuses on his wealth management advisory practice. In his free time, Luke enjoys spending time with his wife Candace, and two daughters, Sloane and Leighton.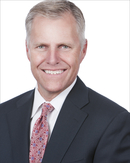 Retirement Plan Specialist
Miles Moore is a Wealth Management Advisor and the Retirement Plan Specialist for Northwestern Mutual Denver. In his role, he assists individuals and clients with their retirement 401k planning. As a Wealth Management Advisor and Business Retirement Plan Specialist, Miles guides business owners and individuals to create a specific plan designed to achieve their goals.
Miles graduated from Iowa State University with a Bachelor of Science in Finance. Miles and his wife have four children and reside in Denver. In his spare time, he enjoys hiking, golfing, skiing, cycling, and scuba diving.